---
---
Believe me, I've been wanting to update this page, to replace that sponsored post from the front page. Alas, what do you expect from a student in SMU who is currently taking 5.5 course units? In case you guys are curious, here is my weekly schedule…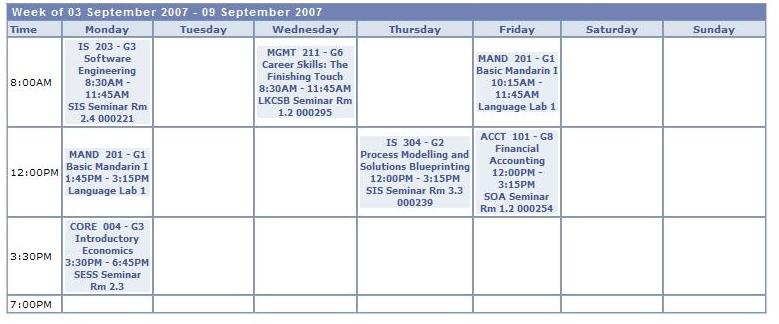 Don't be bluffed by the white spaces. These white spaces are filled with endless meetings and endless mugging sessions.
Guess this is pretty self-explanatory to explain my lack of posts. Don't expect more posts coming soon. Seriously. Sorry.
Signing off….
No related posts.
Related posts brought to you by Yet Another Related Posts Plugin.
---